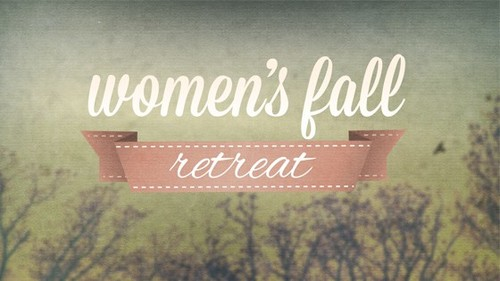 Nov 4

Friday
7:00pm

Nov 6

Sunday
11:30am
Spiritual Renovation Women's Retreat
Nov 4

Friday
7:00pm

Nov 6

Sunday
11:30am
"Imagine yourself as a living house. God comes in to rebuild that house. At first, perhaps, you can understand what He is doing. He is getting the drains right and stopping the leaks in the roof and so on; you knew that those jobs needed doing and so you are not surprised. But presently He starts knocking the house about in a way that hurts abominably and does not seem to make any sense. What on earth is He up to? The explanation is that He is building quite a different house from the one you thought of - throwing out a new wing here, putting on an extra floor there, running up towers, making courtyards. You thought you were being made into a decent little cottage: but He is building a palace. He intends to come and live in it Himself."
― C.S. Lewis, Mere Christianity
You are invited to come away with the women of First Free to be refreshed, as Kelli Worrall leads us in a time of spiritual renovation. We will hear about women who encountered Christ and were never the same.
OVERVIEW: We'll spend our weekend at the beautiful Phantom Ranch Bible Camp in Mukwonago, Wisconsin (about two hours north of Chicago). Our time includes four distinct sessions of songs, teaching, and prayer and plenty of time for rest and recreation. Carpooling is encouraged.
SCHEDULE:
Beginning at 7pm Friday night Welcome Party until Sunday 11:30am
ACCOMMODATIONS: Sleeping accommodations are bunk-bed/dormitory style. Bottom bunk only are being used for our retreat so plenty of space to stretch out. The fee includes two nights lodging and all meals Saturday meals, plus Sunday breakfast. speaker and worship leader.
RECREATION AVAILABLE:
Upon request:
Trail Rides: $25 per person
Paintball:$15 per person for first 100 paint balls then $5 for 100 more balls
Archery: free
Disc Golf: free
Softball:free
SCHOLARSHIPS: If you would like to give extra to help others attend, you will have the opportunity to do that in this registration (although please note that you will not receive tax credit for your gift. If you wish to receive credit for tax purposes, please use the drop-down option for scholarships found at firstfree.churchcenteronline.com/giving/session/new
DISCOUNTS: Available upon request please email Brittany Johnson at women@firstfree.com
Optional Add-Ons
$25 to help with scholarships : $25
$50: $50
$115: $115
$130: $130